Art Templates
Each Rectangle PDF file contains a rectangle with 3/8" rounded corners and optional window information. Standard and maximum window sizes are included for window mats. With CounterPoint®, your creativity is not limited to a rectangle! Custom shapes and sizes are our specialty.
RECTANGLES
10"x15" w/window
11"x17" w/window
12"x18" w/window
13"x19" w/window
14"x19" w/window
16"x20" w/window
17"x26" w/window
Calendar Templates
DOWNLOAD TEMPLATES: 2021 | 2022 | 2023
Includes outlined and editable versions (with fonts) of all calendar layouts and styles in PDF format.
1) Select a Layout
Our standard calendar layouts work best when placed at 100% size in your artwork. Use these files for position only (fpo).





2) Choose Hard Surface or Fabric
Choose Hard Surface or Fabric based on the product you are ordering. Hard Surface versions contain fonts that are too small to print on Fabric Surface counter mats.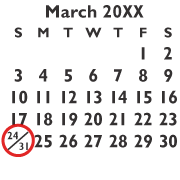 Hard Surface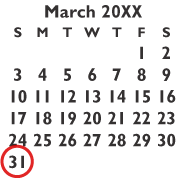 Fabric
3) Select a Style
Our art department will combine any of the five styles below, with any of the layouts above for your counter mat. Tell us the layout, calendar style, and beginning and ending months – we will create a calendar to use with your art.* Use one of the standard calendar layouts above to position your art.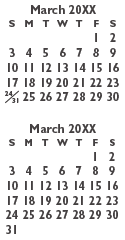 Style 1

Style 2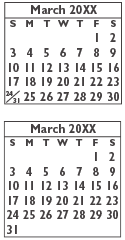 Style 3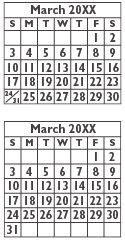 Style 4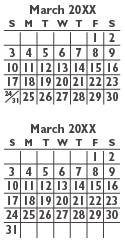 Style 5
*If you want to do this yourself, we have provided individual styles in text & curves (outlines), as well as the font.
Get Adobe Reader

Download Adobe Reader Free!